Statistics









Current Artists
Agenda
Statistics











Current Artists
Agenda
Details

Last Updated on Sunday, 02 December 2012 19:01
We're proud to finally present the international interface of GlobalBeats FM and we're glad you found here. Of course we're still working on our english version to make you feel even more comfortable. There will be more and more exciting news and polls by and by, for instance. Besides tuning in, at the moment you're already able to read some interesting interviews with DJs who recently played on GlobalBeats FM and to join our international community by using the quick link on the right hand side. If you want to leave us a short comment please use our shoutbox or our Myspace profile. If you are interested in working together with GlobalBeats FM please click on submissions or use our forum.
Details

Last Updated on Sunday, 01 December 2013 11:07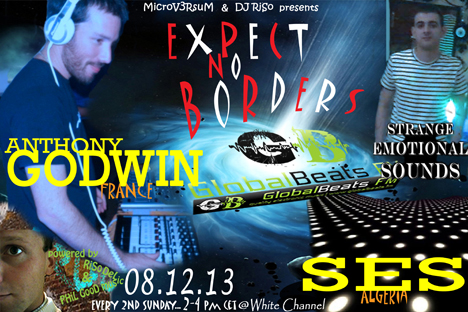 Details

Last Updated on Sunday, 01 December 2013 10:56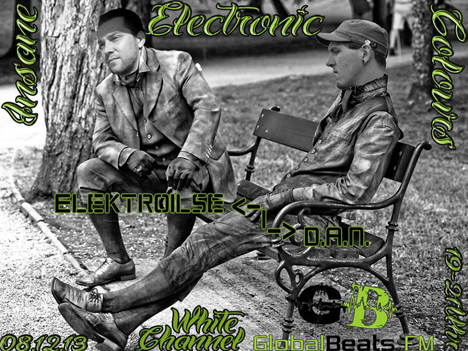 Details

Last Updated on Friday, 15 November 2013 20:51
Janekdj

steigt bei der

Emotional Vibez

Radio Show aus. 3 Shows sind einfach zuviel für ihn, so das er sich leider aus der Show Emotional Vibez zurück ziehen muss.

BadMoonProject

übernimmt die Show nun allein. Ab sofort wird Emotional Vibez eine Stunde kürzer und nun jeden zweiten Montag im Monat von 18 bis 19 Uhr auf dem

Blue Channel

von GlobalBeats FM zu hören sein.