Statistics










Current Artists
Agenda
Statistics








Current Artists
Agenda
Details

Last Updated on Tuesday, 04 February 2014 19:40
We're proud to finally present the international interface of GlobalBeats FM and we're glad you found here. Of course we're still working on our english version to make you feel even more comfortable. There will be more and more exciting news and polls by and by, for instance. Besides tuning in, at the moment you're already able to read some interesting interviews with DJs who recently played on GlobalBeats FM and to join our international community by using the quick link on the right hand side. If you want to leave us a short comment please use our shoutbox or our Myspace profile. If you are interested in working together with GlobalBeats FM please click on submissions or use our forum.
Details

Last Updated on Sunday, 26 October 2014 10:40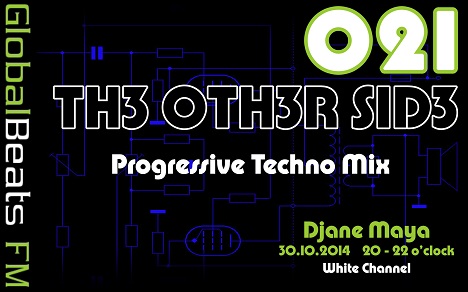 For many years we already have been able to enjoy
Maya's
show
Deep Generation
with smooth
Deep
,
Progressive & Tech House
but as busy GB-listeners we know that Maya has another musical side. On
Thursday
,
30.10.2014
there will be a bit more speedy beats and we are looking forward to
2 hours Techno and Progressive
with a touch of
Psy
! So tune in to
GlobalBeats FM
when Maya show´s us her other side!