Statistics


Artist Forecast
Agenda
Statistics





Artist Forecast
Agenda
Details

Last Updated on Tuesday, 04 February 2014 19:40
We're proud to finally present the international interface of GlobalBeats FM and we're glad you found here. Of course we're still working on our english version to make you feel even more comfortable. There will be more and more exciting news and polls by and by, for instance. Besides tuning in, at the moment you're already able to read some interesting interviews with DJs who recently played on GlobalBeats FM and to join our international community by using the quick link on the right hand side. If you want to leave us a short comment please use our shoutbox or our Myspace profile. If you are interested in working together with GlobalBeats FM please click on submissions or use our forum.
Details

Last Updated on Sunday, 07 September 2014 17:29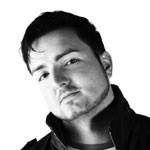 On 15.09.2014 the new show 
Modern Communication
with
Shaun Greggan
will start on our
blue channel
of
GlobalBeats FM
. He has been engaged in
melodic dance music
since he was a child. Very early the learned DJ-mixing and even own productions didn't take a long time. Under his pseudonym 
Clubstorm Project
he actually got a track on the legendary 
Tunnel Trance Force
. In the meantime he produces under his current alias Shaun Greggan. He was able to placesome of his tracks on international labels and his tracks were already played by big names as
Alex M.O.R.P.H.
,
Aly & Fila
,
Sean Tyas
and many more. In his show Modern Communication you can monthly hear a 60-minutes-set of Shaun himself and 60 minutes of a guest. We are very happy to get Shaun for GlobalBeats. His show will be broadcasted every
3rd Monday
of the month from
9pm to 11pm
CET.
Details

Last Updated on Sunday, 07 September 2014 14:52
Everything must come to an end (to use a cliche), but its true and after almost

15 years

I have decided that it is time to Retired

Amplified Radio and DJ Ampz

. Ill be taking the summer to close up shop, and I will playing a bunch of last events and finnishing the show up on our

15th year anniversary

show which will air at the end of August (Episode #722 at the moment is the scheduled end date). In the spring of

1999

I got my first computer and started to fiddle with making sounds on the computer. I called myself DJ Ampz (Still dont know why) and was told a DJ plays music not makes song so I was told to take a trip into

Toronto

to host a radio show with a toronto radio show host

DJ Luftpost

. Needless to say I was 14 or so at the time and told that was not happening from my parents so I went to CFRU and within two weeks started my own radio show in August of 1999. Since then, the show has grown and been featured as a resident on

over 50 stations around the world

and is currently on 8 FM and about 10 online (some of which have been with me pretty much from the start). If you have questions, please do not hesitate to let me know. This email address is being protected from spambots. You need JavaScript enabled to view it. I can provide recomended programming and past shows if you need to fill.